ENDEAVOR GREECE


IMPACT REPORT 2020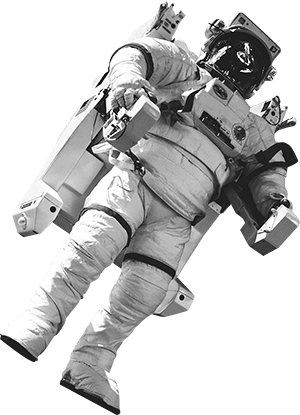 Endeavor Global
Endeavor is a global non-profit organization that selects and supports fastest growing companies all over the world with the help of first-class business leaders and investors worldwide.
Endeavor's mission is to support and promote the high-impact entrepreneurship movement. Endeavor was founded on the belief that job creation, innovation, and overall prosperity flourish where there is robust support for high-impact entrepreneurs.
Endeavor's model is designed to SEARCH for, SELECT, and SCALE UP entrepreneurs with greatest potential for large-scale success, then SPREAD their stories and resources to SUSTAIN lasting economic and social transformation in their home markets and worldwide.
Our Global Impact
Endeavor currently supports over 2,000 fast-growing entrepreneurs in 40 markets worldwide. Although last year travelling was not possible, we continued to expand searching around the world for markets with high-impact entrepreneurs and active startup scenes, which are in need of global entrepreneurship support.
Endeavor is active in markets with:
Potential fast-growing entrepreneurs
A live startup scene that is in need of global entrepreneurial support
First-class business leaders
Endeavor Catalyst
Endeavor Catalyst is an innovative co-investment vehicle without constraints designed to support Endeavor Entrepreneurs with their equity financing rounds and contribute to the long-term sustainability of Endeavor. Following a disciplined, rules-based investment process, Endeavor Catalyst invests alongside professional venture capital and growth equity firms into the equity financing rounds of Endeavor Entrepreneurs.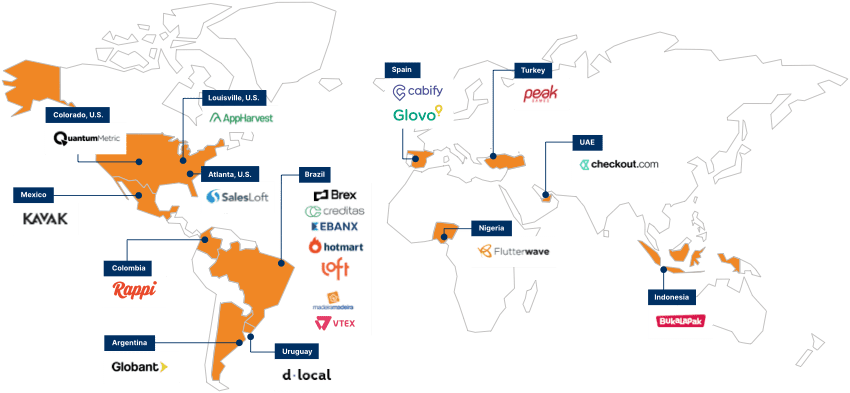 Endeavor Catalyst has invested in four Greek companies
Endeavor Catalyst complements and enhances all the other means of support of the Endeavor entrepreneurs, while all its profits go back to the organization contributing to its survival. Endeavor Catalyst has invested in four Greek companies; namely, Blueground, Workable, Hellas Direct and Nova Credit, with a total amount of 5$ millions. Since its establishment in 2012, Endeavor Catalyst has had $250 millions under its management, and has already invested in 160 companies from 31 markets. Endeavor Catalyst's portfolio already includes more than 17 unicorns.
Our Mission
Endeavor was established in Greece in the summer of 2012. As a global organization with a presence in 40 constantly growing technology ecosystems, Endeavor's vision in Greece is to operate as a global support platform for Greek entrepreneurship and a portal towards the foreign markets. Having the development of the Greek ecosystem as its main objective, Endeavor creates networks and communities of innovative entrepreneurs, multiplies the impact of their success stories, connects the Greek innovation with ecosystems and networks in other markets and promotes the narrative of the Greek innovation abroad.
Endeavor Entrepreneurs
Endeavor Entrepreneurs are high-impact businessmen and businesswomen, who POSSESS the biggest, most innovative ideas and have the capacity to realize them, SCALE their businesses creating more wealth and high-quality jobs, and INVEST their knowledge, resources and experience in the new generation of entrepreneurs multiplying their influence.
Giannis Anastasiou
Frezyderm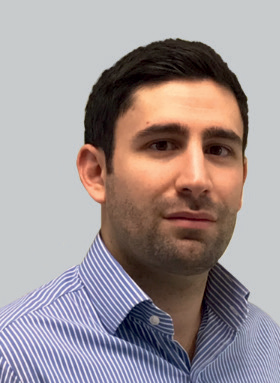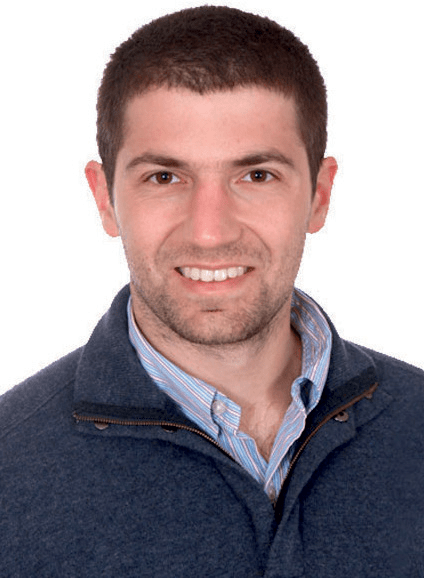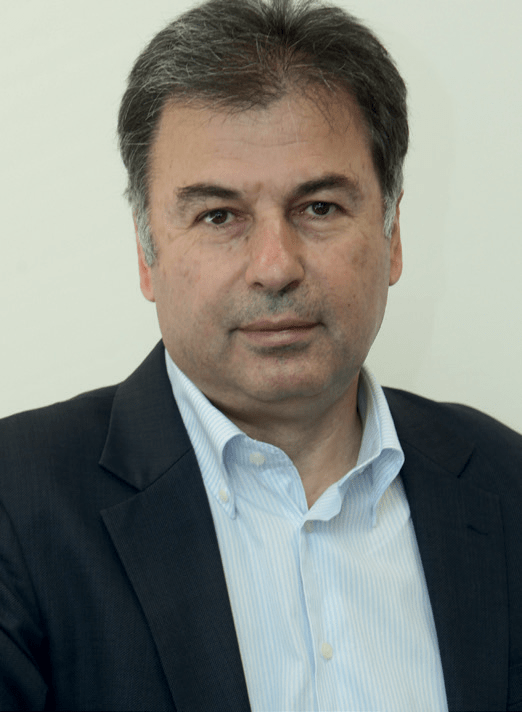 Periklis Venieris
Green Cola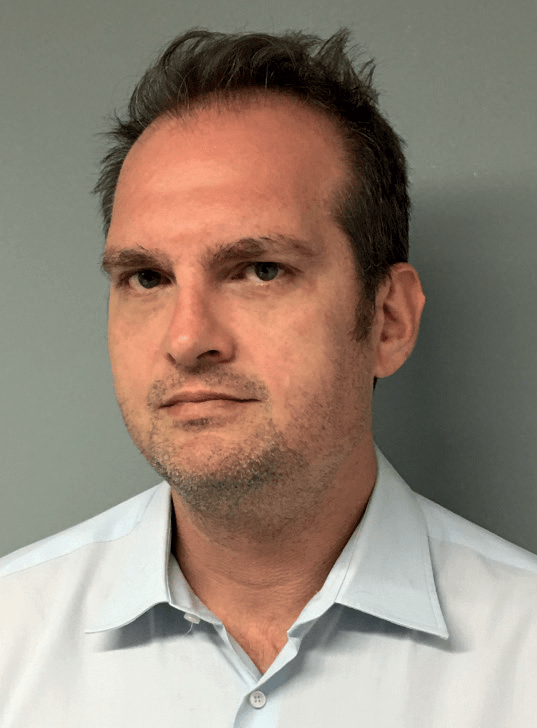 Charis Arvanitis
Spotawheel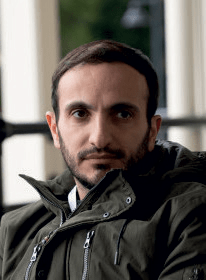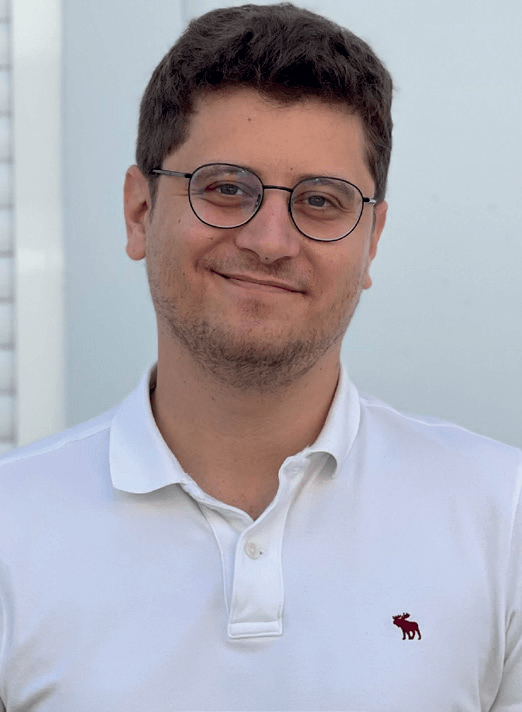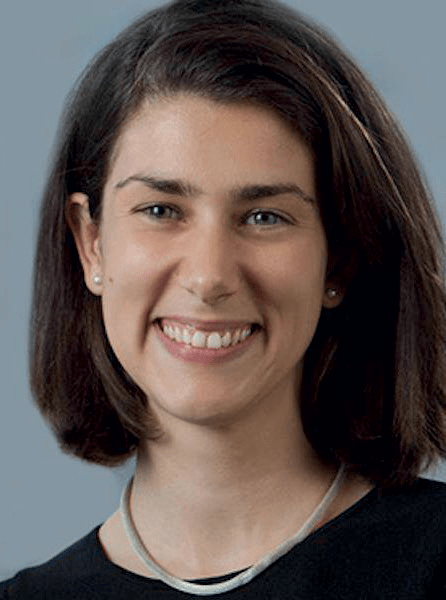 Nicky Goulimis
Nova Credit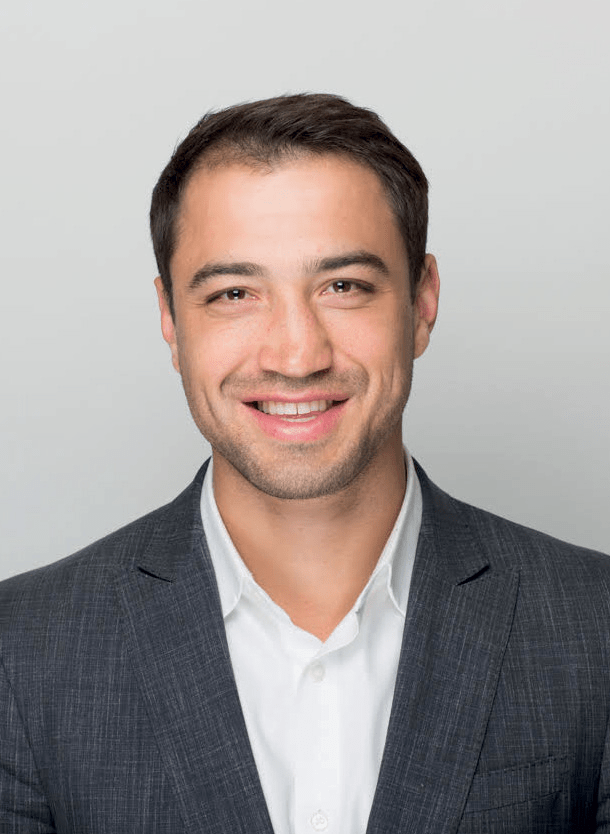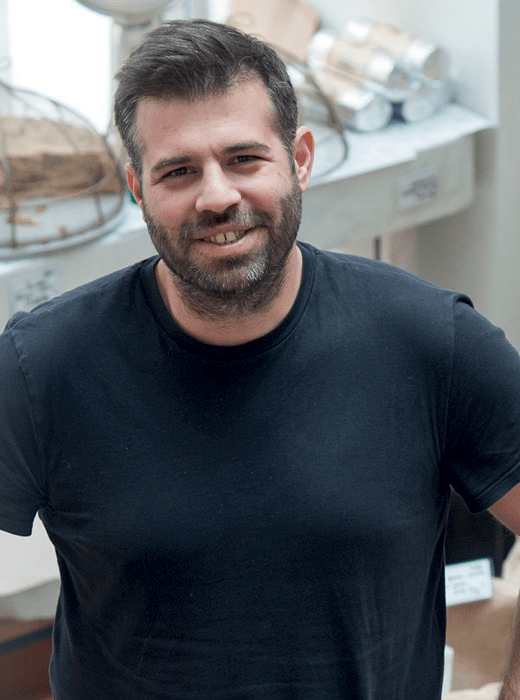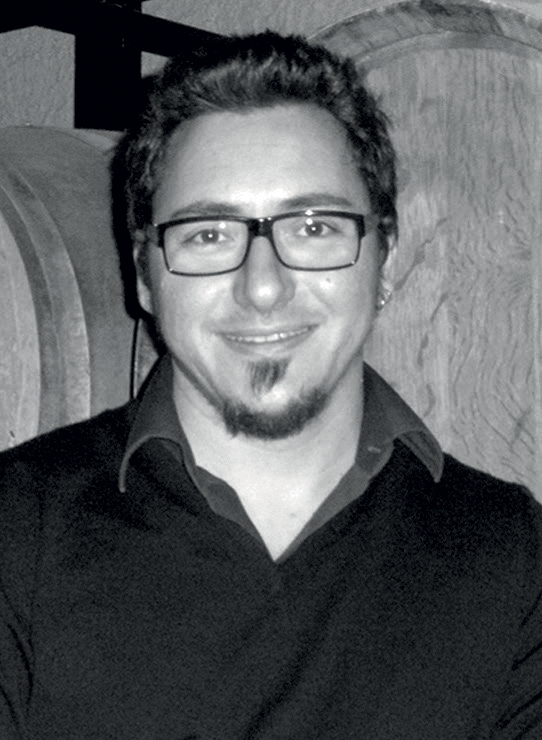 Christos Papadimitriou
Papadimitriou C.C.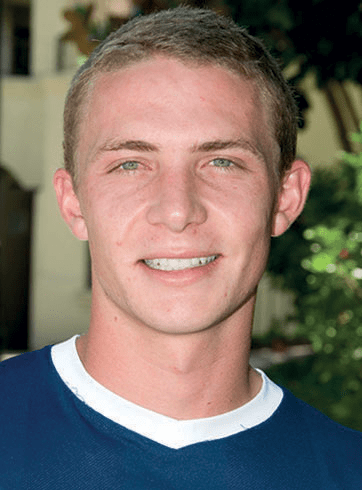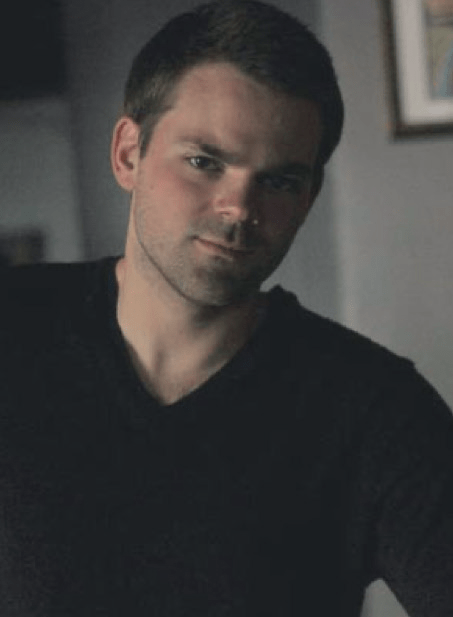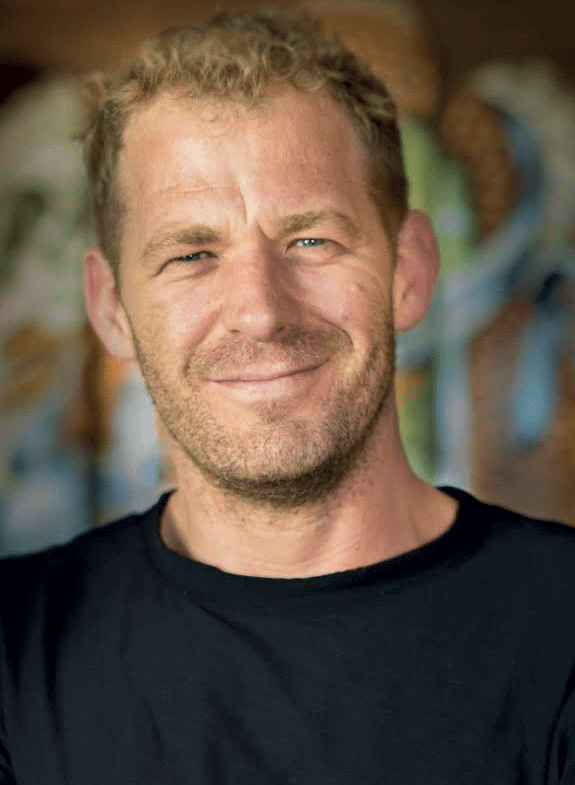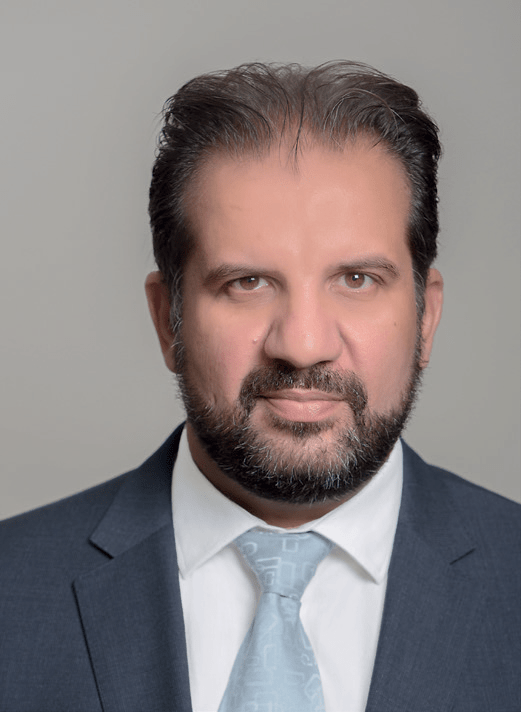 Argyris Kaninis
Softomotive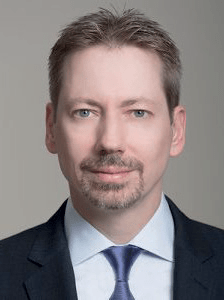 Marios Stavropoulos
Softomotive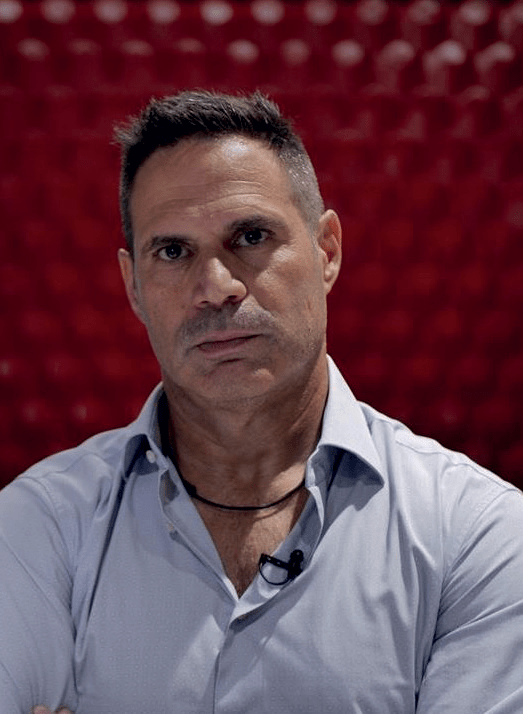 Leandros Karakatsanis
Dust+Cream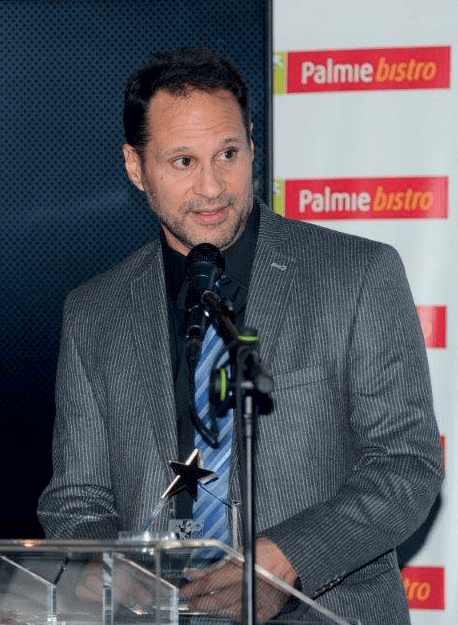 Vasilis Karakatsanis
Dust+Cream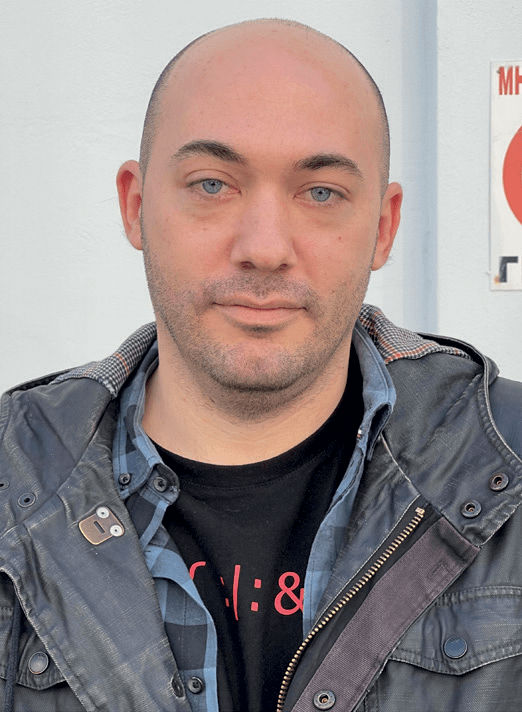 Haris Pylarinos
Hack the Box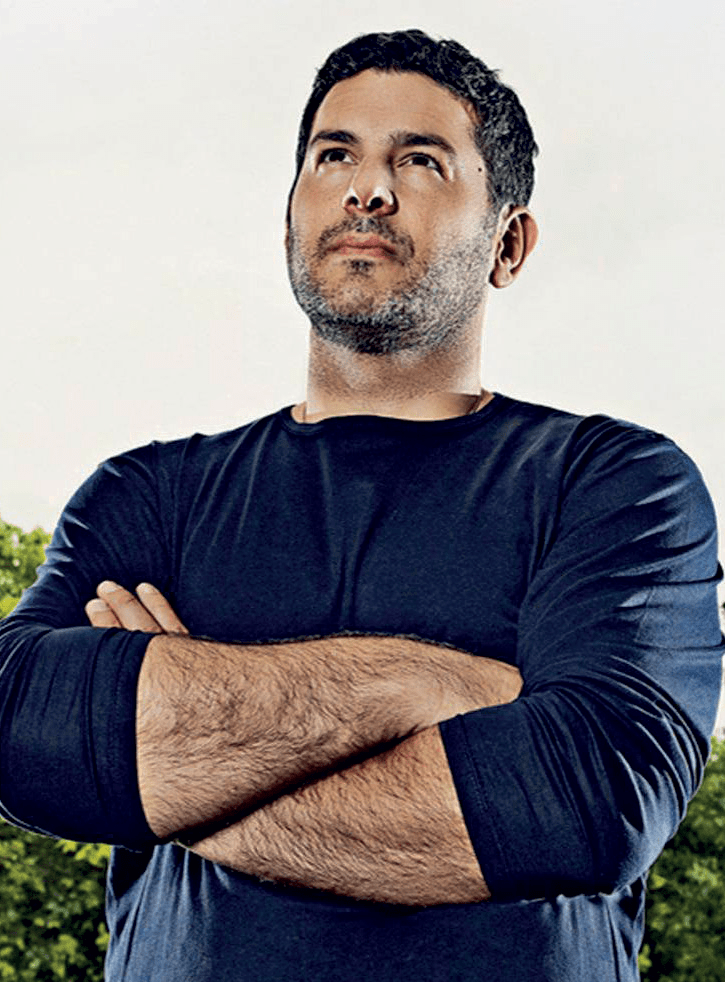 Andreas Raptopoulos
Matternet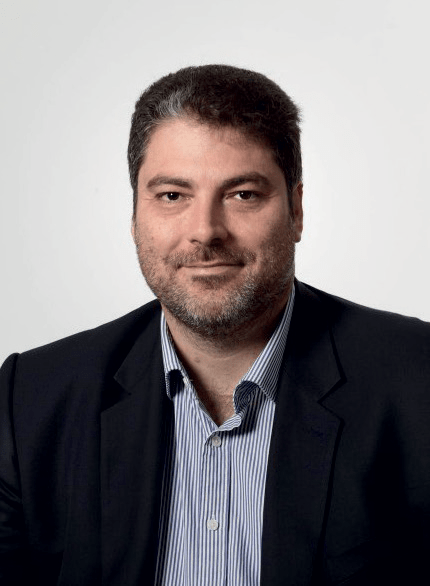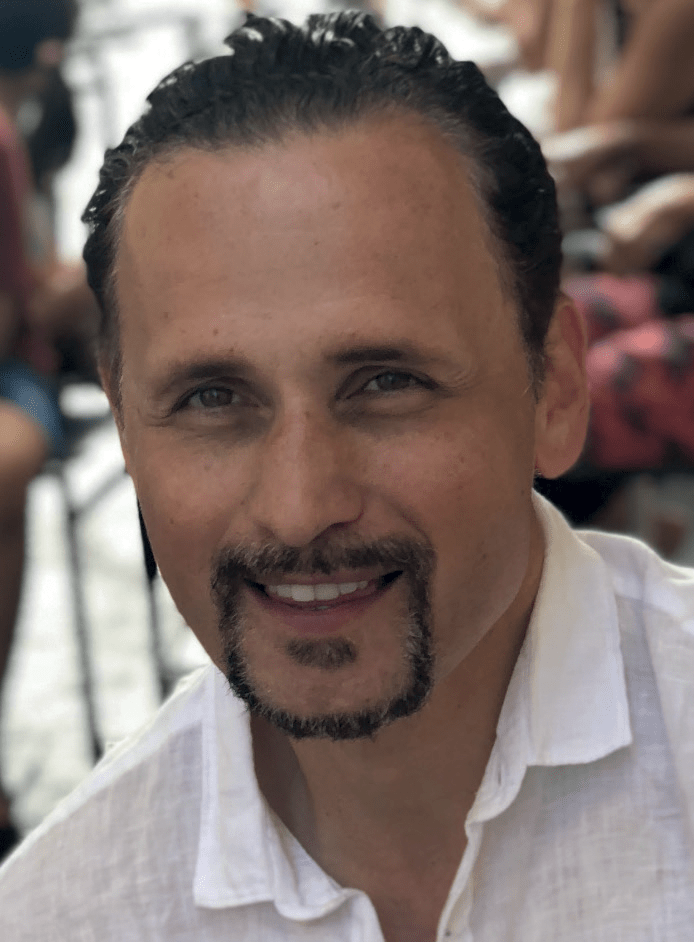 Tassos Roumeliotis
NumberAI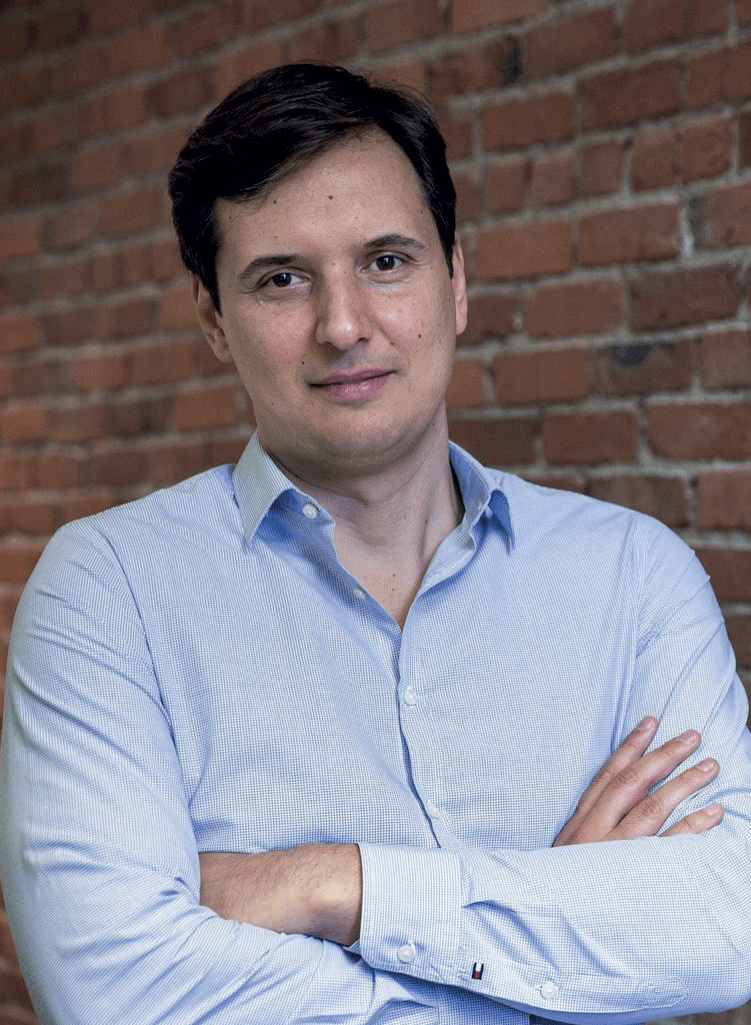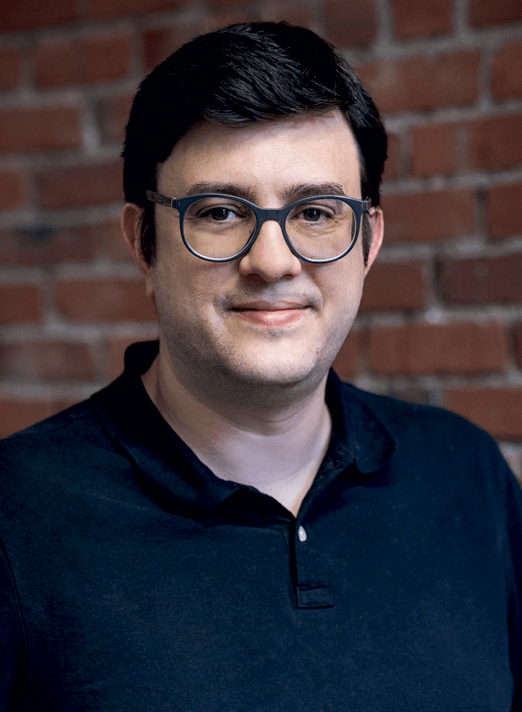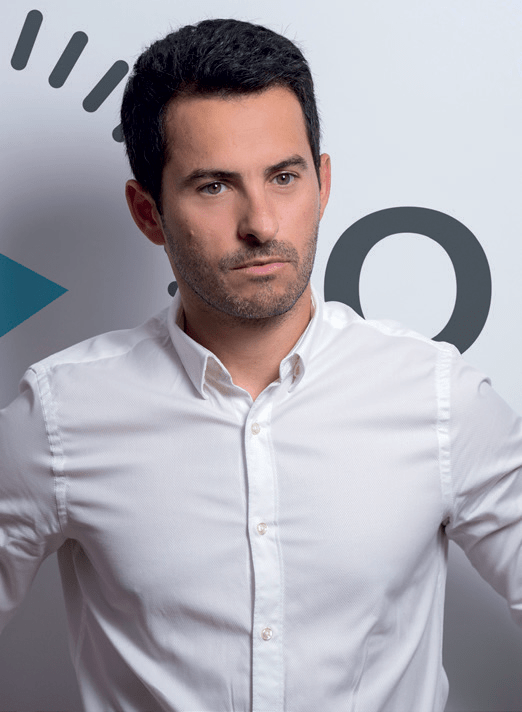 Vassilis Stivaktakis
OSeven Telematics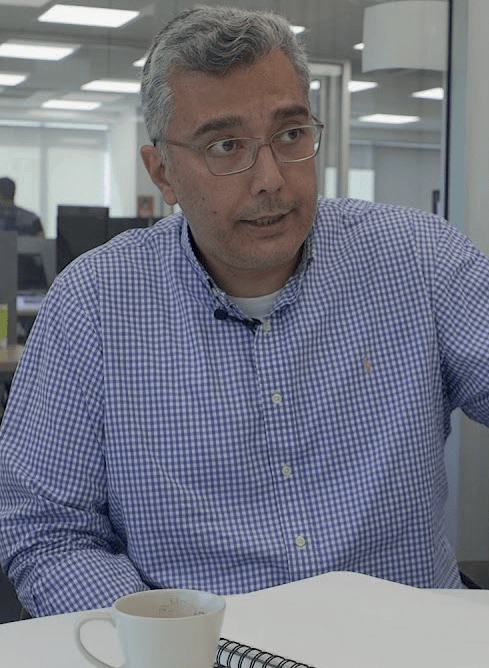 Emilios Markou
Hellas Direct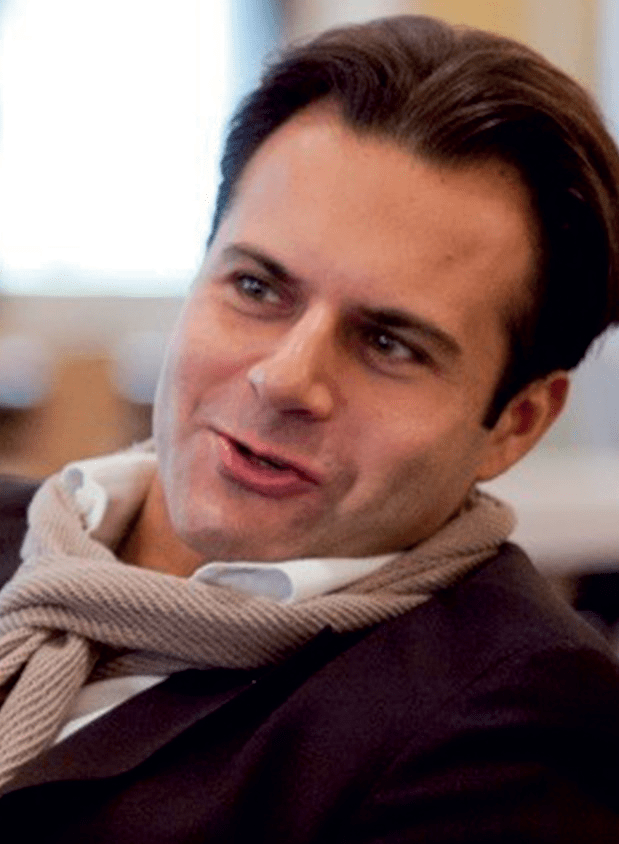 Alexis Pantazis
Hellas Direct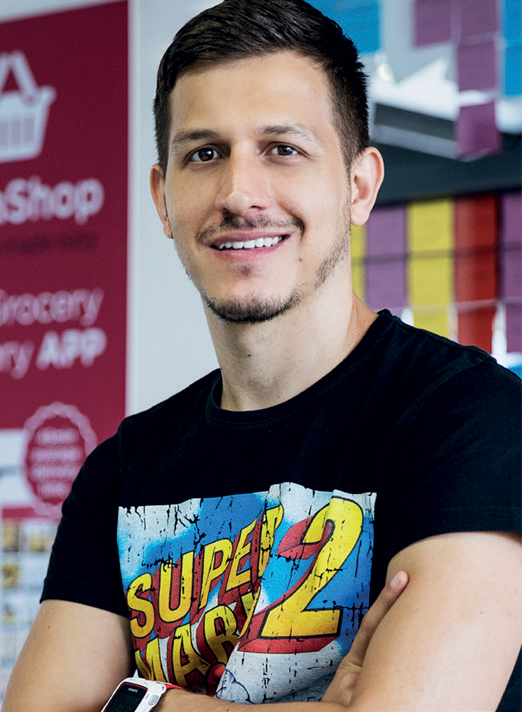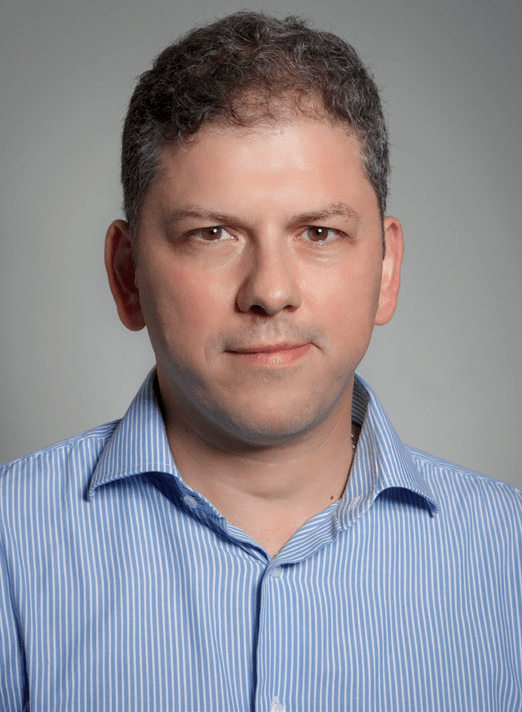 Sotiris Bantas
Centaur Analytics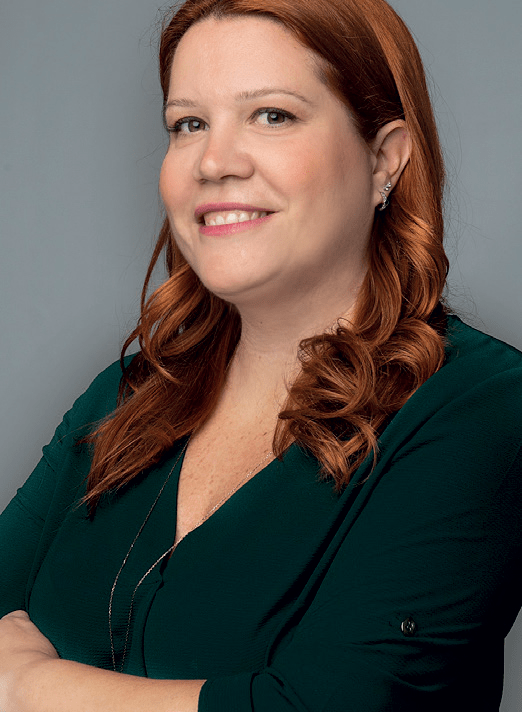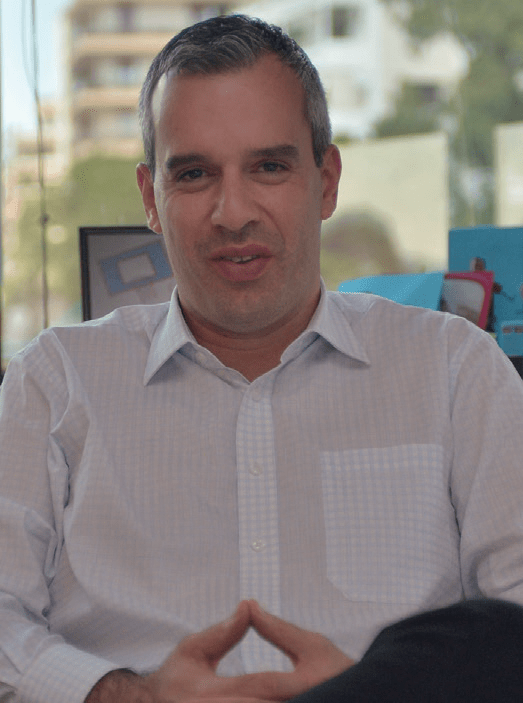 Odysseas Ntotsikas
Think Digital Group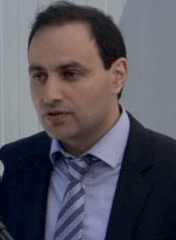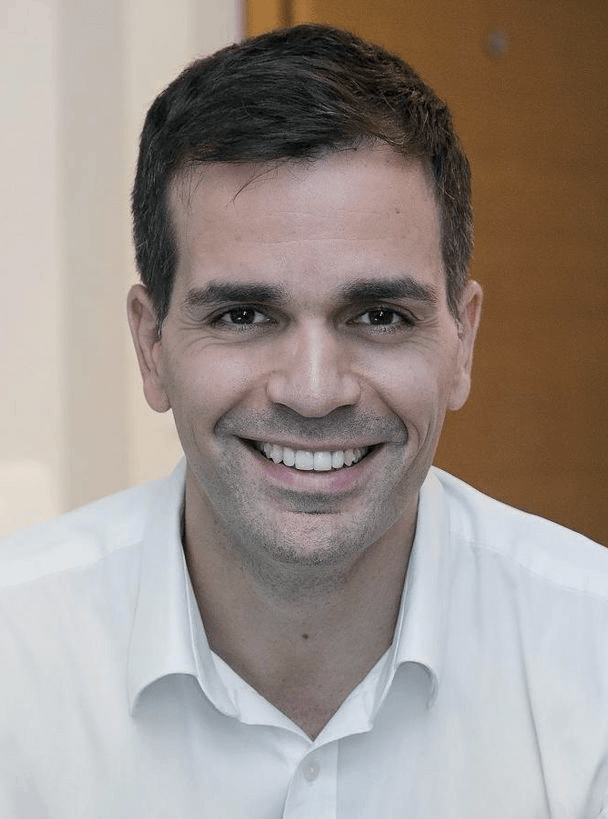 Alexandros Chatzieleftheriou
Blueground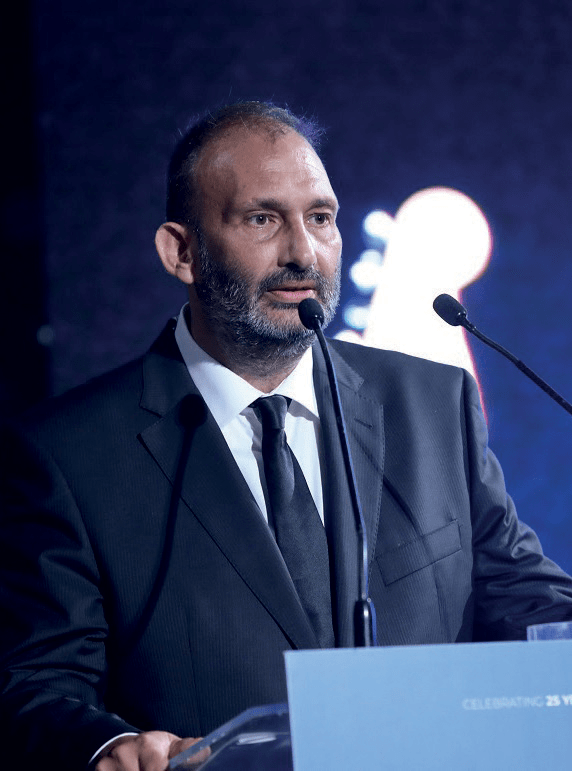 Panos Paleologos
HotelBrain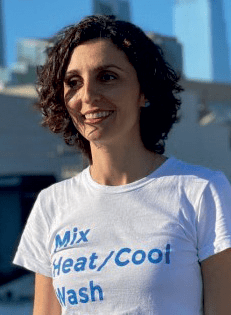 Fay Christodoulou
Miroculus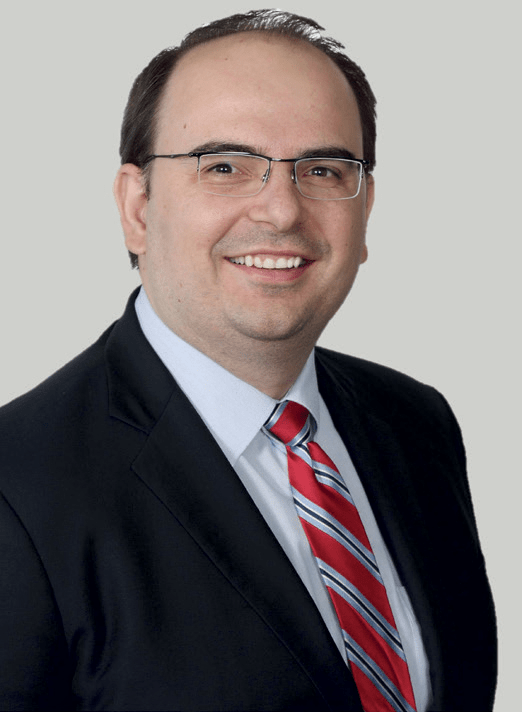 George Palikaras
Metamaterial Technologies Inc.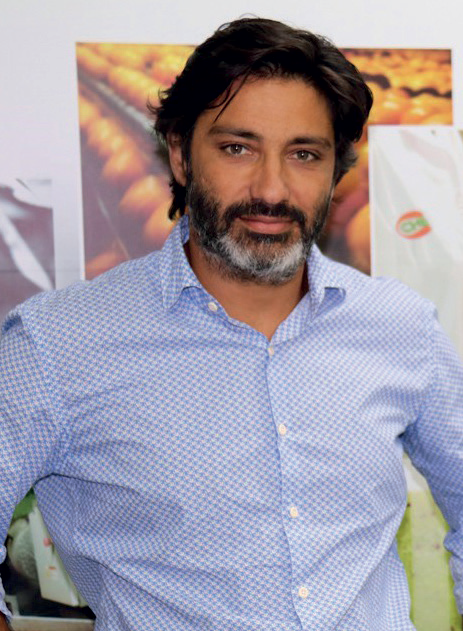 Alexandros Christodoulou
CHB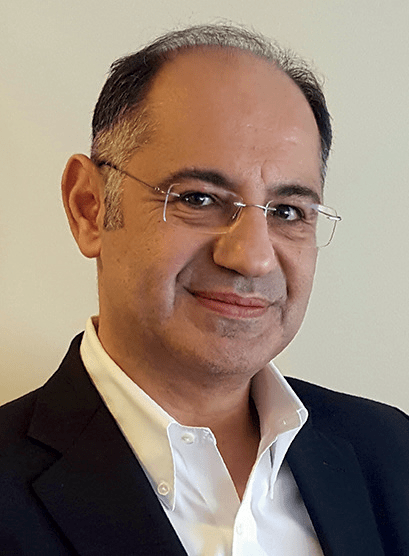 Nikolaos Christodoulou
CHB
Entrepreneurship Support Programs
The companies that join the Endeavor network are selected due to their great potential for growth and their capability of contributing to the transformation of the economy and they participate in various local or global programs. As members of a global community of successful entrepreneurs, they receive significant support and pay it back to the ecosystem, multiplying their impact on the economy and society. Endeavor supports their growth and their networking, so that they support each other, work together and acquire access to the global entrepreneurial ecosystem.
OPAP Forward, the largest Entrepreneurship program in Greece is designed to offer a unique opportunity to fast growing Small Medium Businesses, so that through their development, these companies will unleash their full potential and generate new jobs. Today, the program supports 50 companies that operate in 9 industries, generate approx. €400 million and have created 36k jobs.
55 companies
7 industries
Have created 1560 new jobs
In 2020 they generated 875€ millions in revenues
Endeavor Scale-up Program focuses on fast-growing, high-tech companies, founded by Greek entrepreneurs from all over the world. The participation at the program lasts 6 to 18 months and aims at contributing to the global growth of the selected companies, something that can lead to them joining the global network of Endeavor as Endeavor Entrepreneurs. To date, 26 companies have participated in the program: 17 in the first wave and 9 in the second wave.
26 companies
7 industries
Have created 500 new jobs
Have received a total number of 98€ millions through financing
In 2020, they generated 68€ millions in revenues
TECH
INTERNSHIP
PROGRAM
The Tech Internship Program of Endeavor is a unique internship program in Greece that focuses on technology and aims to match talented students of technological institutions with the fastest-growing and innovative Greek companies. Practically, it aims to promote the employer branding of the Greek tech companies, to the empowerment and training of both the students and the graduates, so that they are capable of meeting the increasing needs of the deep tech market.
The program provides selected students and graduates of technological institutions with a wide range of training seminars held by specialized mentors of the Endeavor network, networking events between students and entrepreneurs, as well as training courses designed by the entrepreneurs themselves. More importantly, it offers the participants the opportunity to claim a position in leading Greek tech companies of global renown with competitive salaries, gaining invaluable hands-on experience.
Verticals
The companies that constitute Endeavor's portfolio can be grouped in 6 verticals, depending on their sector of operation: fintech, deep tech, commerce, smart cities, food & beverage, and healthcare. For every vertical, we have created a community of entrepreneurs that operate in the same sector, and share common needs and concerns. Our aim is to offer deepdive experience and customized services that contribute to strategic cooperations and to the growth of our companies, and consequently, to the development of the entrepreneurial ecosystem of our country.
The fintech community comprises highly-skilled executives of the market operating in the fintech industry, namely entrepreneurs and investors, business leaders and bank executives. Entrepreneurs that participate in the fintech vertical gain access to leading fintech investment schemes, such as Rakuten Ventures, Quona Capital and Bain Capital Ventures, are entitled to strategic guidance by 100+ global fintech players, who are executives from Goldman Sachs, JP Morgan, Citibank etc., and participate in networking events alongside other top fintech company leaders worldwide.
14

Companies

17

Investors

$230M

Capital raised

$100M

Income (2020)
It is the business community that operates in the sector of technology providing business services and software. It is one of the emerging sectors due to technological advancement having raised in total over 150$ millions in investments. As part of the deep tech vertical, the participating companies are supported by securing financing from leading investors of the industry, gain access to strategic guidance by leading business executives that operate in the technology industry, such as Amazon, Microsoft, Qualcomm, Cisco Systems, Facebook etc., and participate in networking events with Endeavor's global network.
17

Companies

12

Investors

13

Exits
It is the business community that specializes in discovering new technologies and ways of connecting with consumers transforming the field of commerce. It includes major entrepreneurs and mentors of the commercial sector both in Greece and abroad. Being part of the Retail & Consumer Tech community, the participating companies are supported in securing financing, gain access to strategic guidance from leading players of the global commercial market, such as Amazon, Facebook, Shopify, Dixons Carphone, etc., and participate in networking events with Endeavor's global network.
10

Companies

12

Investors

$270M

Capital raised

$164M

Income (2020)
The Smart City community aims at transforming cities worldwide, introducing innovative high-tech solutions in traditional sectors, such as constructions, real-estate, transport and logistics. It includes 17 entrepreneurs leading 11 innovative companies that utilize technologies, such as the Internet of Things, machine learning and other tools, aiming to make life in the city cheaper, safer, cleaner and better-organized.
11

Companies

17

Investors

$110M

Capital raised

$35M

Income (2020)
The healthcare business community includes various professionals of the sector, ranging from entrepreneurs and investors in healthcare companies to pharmaceutical executives and global leaders of the healthcare industry. There are representatives from over 20 companies, who receive strategic guidance from 100+ leading professionals operating in the healthcare industry, and gain access to investors and global networking.
20

Companies

24

Investors

$146M

Capital raised

$104M

Income (2020)
The food and beverage community includes important entrepreneurs and mentors of the foodservice sector both in Greece and abroad. To date, the community comprises 20 companies, both traditional and modern, which employ more than 3,000 people in total. Through their participation in discussions and workshops, they are offered guidance and support in order to expand into foreign markets and transform digitally in order to achieve their competitive advantage.
29

Companies

32

Investors

$426M

Income (2020)
Communities
Endeavor has created 5 communities, which are addressed to the leading executives of the companies in our portfolio, who have assumed similar roles, share common growth opportunities and face the same challenges. Every community (Outliers, Investors' Network, CTOs, Marketing Managers, Human Resources Managers) is composed of executives with the same specialization and common concerns, who share their best practices, knowledge and experience. By creating these communities, Endeavor aims at connecting less experienced executives with a committee of people with many years of experience in each sector. In this way, it effectively helps the entrepreneurs expand their potential, to the overall growth of each company, and consequently to the expansion of the business ecosystem of the country.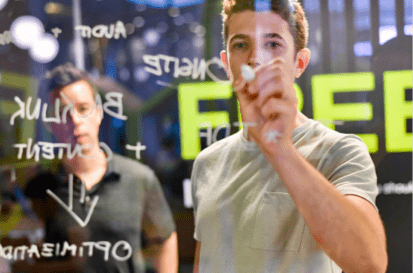 Outliers
The Outliers community includes 70+ fast growing high-impact entrepreneurs of Endeavor Greece's portfolio, who meet and exchange their experiences and viewpoints. Being part of this community, the Outliers have access to strategic guidance from first-class business leaders of the global network of Endeavor, and to networking events that help them build their contacts and form strategic cooperations. The community aims to turbocharge the growth of the companies, and help entrepreneurs grow to their potential and multiply their impact.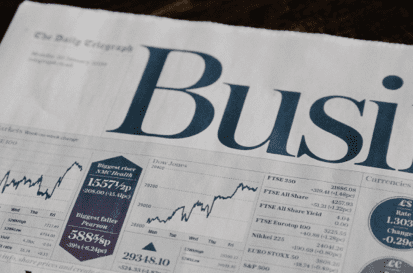 Investor Network
The Investor Network of Endeavor Greece consists of 400+ investors from 350+ investment schemes that are active in more than 50 countries. In the context of this community, some of the most active investors, family offices owners, angel investors and entrepreneurs in companies that have been acquired exchange ideas, share the challenges they have faced, look into investment opportunities and support fast-growing entrepreneurs of the Endeavor network providing them with their strategic guidance in their fundraising efforts.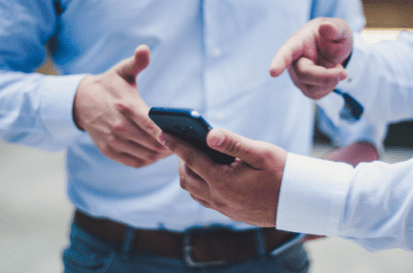 Chief Technology Officers (CTOs)
The Chief Technology Officers' community consists of more than 40 highly-qualified executives in the technology industry. With the invaluable contribution of an eight-member steering committee, Chief Technology Officers of Endeavor Network meet, interact, exchange experiences and best practices.
Marketing Managers
The Marketing community comprises over 40 executives working in the field of Marketing. Being part of this community, Marketing Managers of the fastest-growing companies in Greece have the chance to leverage the opportunities provided by the Endeavor network, to attend training seminars especially tailored to their needs and to participate in networking events alongside other representatives of the field.
Endeavor as a Platform
As Greek companies are particularly successful and rapidly growing, Endeavor's mission is to spread these success stories, and with the proper support, to multiply their impact. In this context, Endeavor operates as a platform, a means through which the entrepreneurs of our network can be heard, can share their stories and their achievements, can attract interest, and contribute to the empowerment of the Greek ecosystem.
WorkInTech
WorkInTech was launched by Endeavor Greece aiming to attract global talent interested in working in Greek startups and shaping the narrative of the transformation of the Greek technology. This platform is addressed to talented Greek and non-Greek experts based in Greece and abroad, who are keen to contribute their experience to the transformation of the Greek market.
In WorkInTech.gr, interested parties can demonstrate their interest in working in Greek tech companies, and enter their profile to a global registry of talented individuals, which is submitted to hiring experts all over the country.
Learn more at workintech.gr
Outliers Podcast
In the Outliers podcast, the first Endeavor Greece's podcast series, the people behind the most successful startups in Greece and abroad, narrate their own journey, and pinpoint the challenges and the opportunities they see in their industry. Through simple everyday discussions, we meet the entrepreneurs who transform entire markets and change the narrative of entrepreneurship in Greece and abroad.
Visit outliers.gr to learn more.
You can listen our podcast on: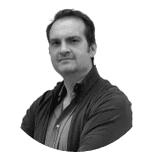 Charis Arvanitis
Founder & CEO, Spotawheel
Kostas Tsaousis
Founder & CEO, Netdata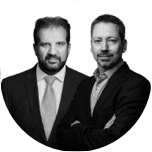 Argyris Kaninis & Marios Stavrakopoulos
Founders, Softmotive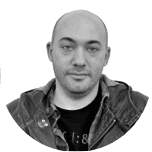 Haris Pylarinos
CEO, Hack the Box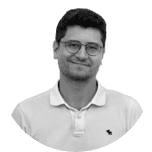 John Papadakis
Co-Founder & CEO, Pollfish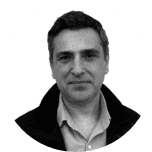 Thanos Papaggelis
Co-Founder & CEO, Epignosis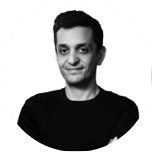 Michael Petychakis
CTO, Orfium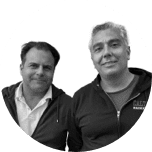 Alexis Pantazis & Emilios Markou
Co-Founders and Executive Directors, Hellas Direct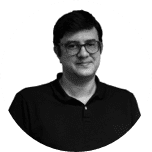 Nikos Moraitakis
Co-Founder & CEO, Workable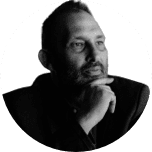 Panos Paleologos
Founder & CEO, HotelBrain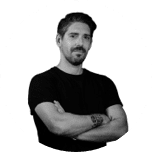 Philipp Deutscher
Vide Precident Software Development, TeamViewer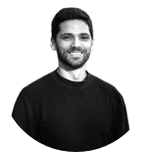 Alex Loizou
Co-Founder & CEO, Trouva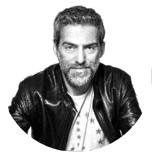 Nikos Drandakis
Serial Entrepreneur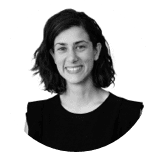 Nicky Goulimis
Co-Founder & COO, Nova Credit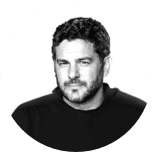 Andreas Raptopoulos
Founder & CEO, Matternet
George Chatzigeorgiou
Co-Founder & President, ZOE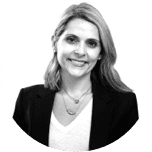 Maria Katris
Co-Founder & CEO, Built In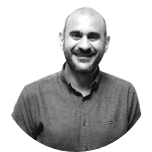 George Chatzigeorgiou
Co-Founder & CEO, Skroutz
Rethink Webinars
Immediately after the outbreak of the pandemic, we launched the "Rethink" webinar series. It is a series of webinars, in which global-level high-qualified executives share their stories, reveal the lessons they learned from their mistakes and their accomplishments, and provide insight to the Endeavor Entrepreneurs, so that our of entrepreneur network is better-equipped and prepared for the current and the future challenges.
10

webinars

4,000+

registrations

2,000

participants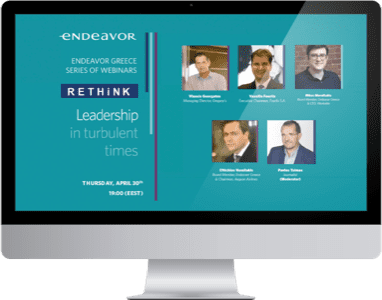 Innovative Greeks
In cooperation with SEV (Hellenic Federation of Enterprises), we launched Innovative Greeks, an initiative that aims at uniting all the innovative Greeks from all over the world. SEV, having a remarkable network in Greece, and Endeavor, with its global network, have the potential and combine their efforts to create a community that will confer considerable benefits on the Greek economy.
14,000

individuals registered and watched the launch event

1,000+

individuals are registered members of the community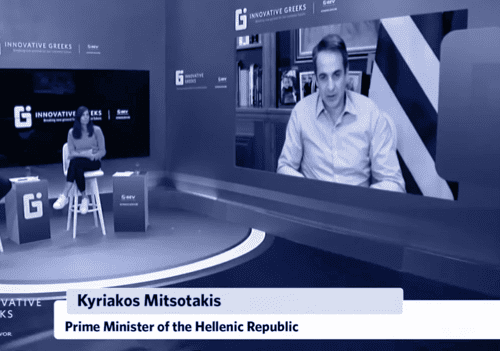 Mentors
Mentoring guidance is the fundamental principle of our support model to our fast-growing entrepreneurs, as it is our belief that it accelerates the growth of their companies and contributes to their potential to transform the economy. Endeavor mentors are leading entrepreneurs, executives, consultants and investors with successful careers that offer their time on a voluntary basis to support new entrepreneurs.
Here are some of our mentors: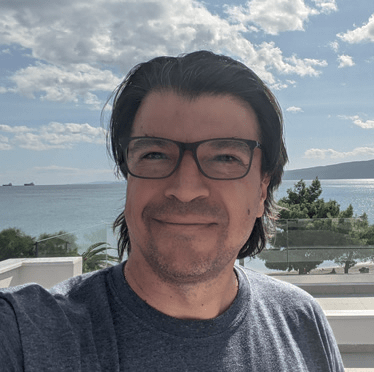 Stergios Anastasiadis
Angel Investor, Advisor, Board Member, Sea and Sand Foundation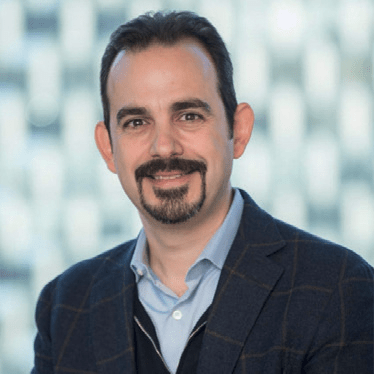 Nikitas Koutoupes
Managing Director, Insight Partners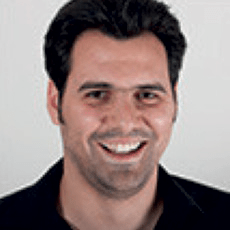 Ioannis Antonellis
Head of Data Science & Data Engineering, AI Platform, FacebookHead of Data Science & Data Engineering, AI Platform, Facebook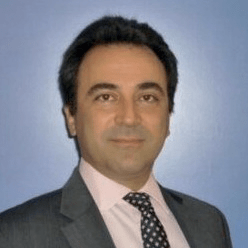 Antonis Kyrkos
Group Strategic Planning Director, Group Executive Committee, TITAN Cement Group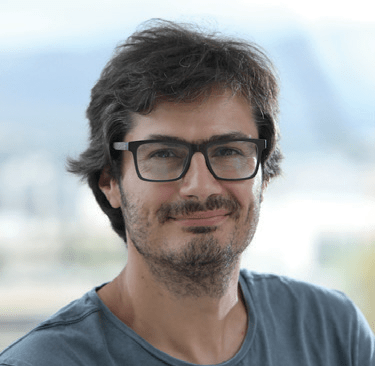 Apostolos Apostolakis
Founder and Partner, VentureFriends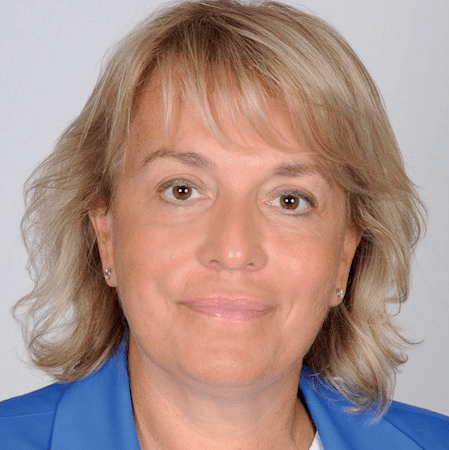 Christina Crosby
Managing Director at Astir Capital Advisors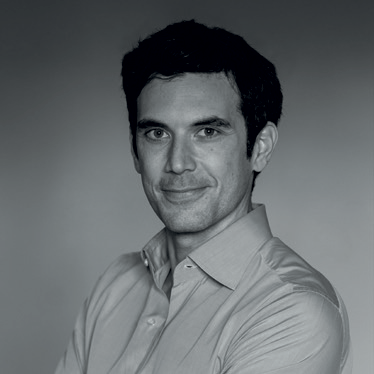 Evangelos Argyropoulos
Vice-Chairman, PAPADOPOULOS, E. J., S.A.
Bruno Bolsens
Partner, Big Pi Ventures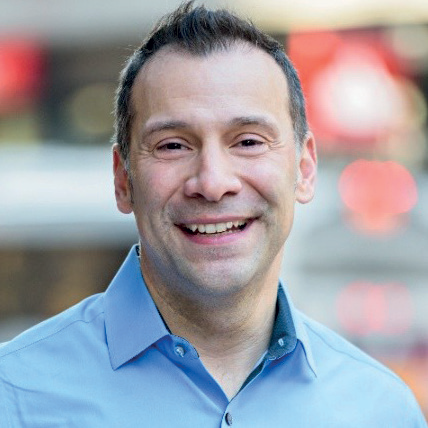 Lazarus Vekiarides
Product Leader, AWS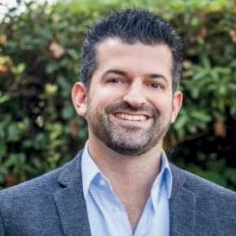 Dino Boukouris
Founding Director, Momentum Cyber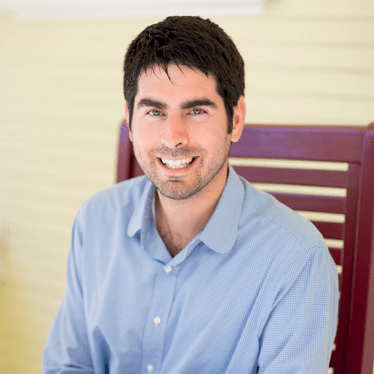 Nikos Bonatsos
Managing Director, General Catalyst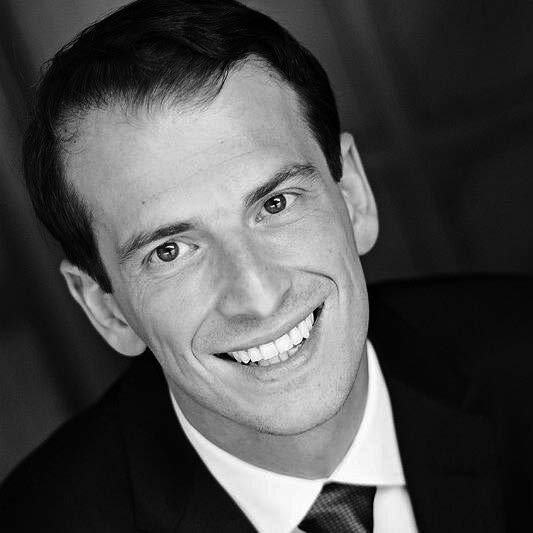 Akis Georgacacos
Co-Founder & Managing Director, Rio Investment Partners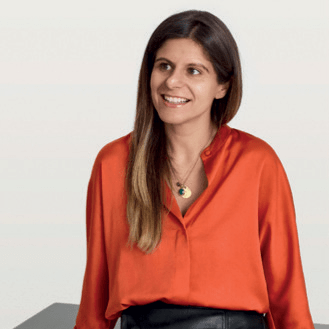 Elena Pantazi
Head of Operations & People, Northzone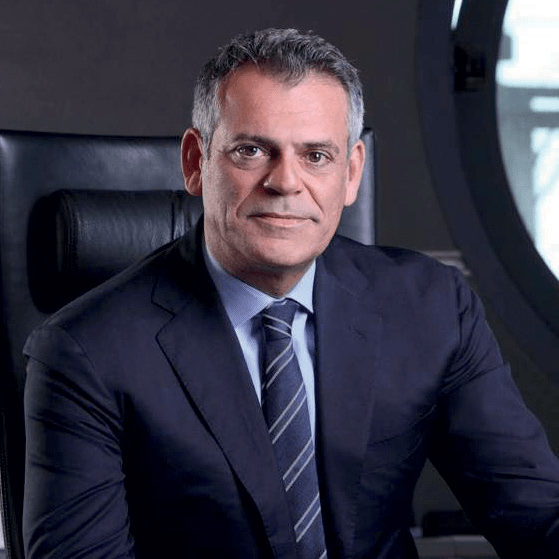 Vlasis Georgatos
Chairman & Managing Director, Gregory's
Panos Papadopoulos
Partner, Marathon VC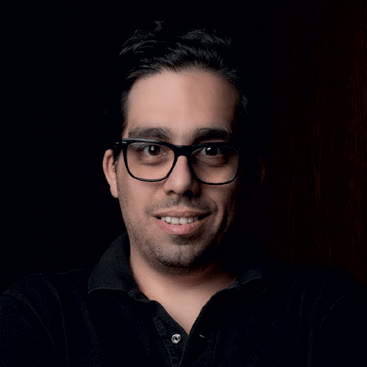 Yiannis Giokas
VP R&D, PCCW Global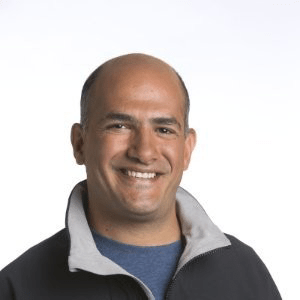 Yannis Pavlidis
Senior Director of Data Science at Walmart eCommerce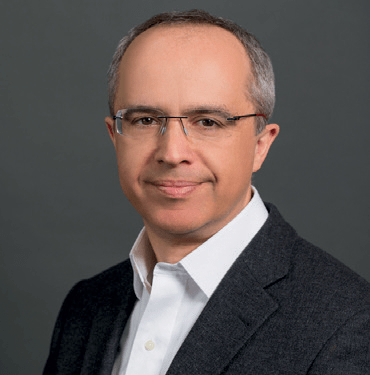 John Prot
CEO, Stromasys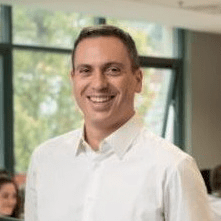 George Daskalakis
Co-founder & CEO, Stoiximan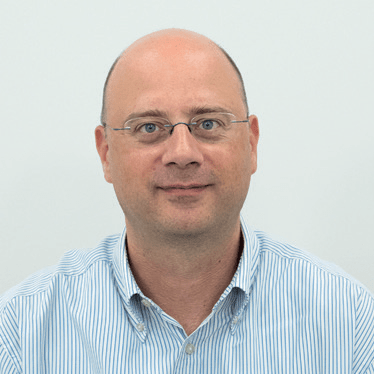 Dimitris Ramfos
Chief Buyer, Sklavenitis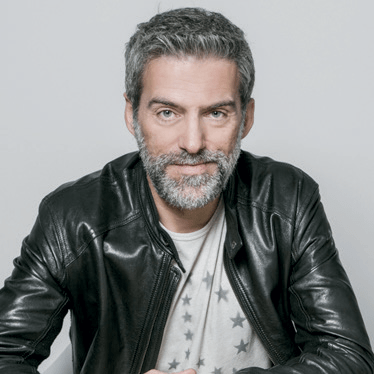 Nikos Drandakis
Founder, Beat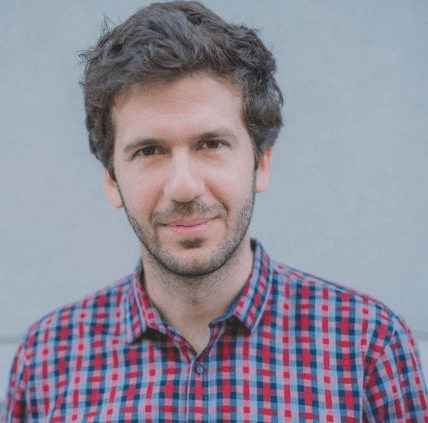 Vassili Samolis
Product Lead, Instagram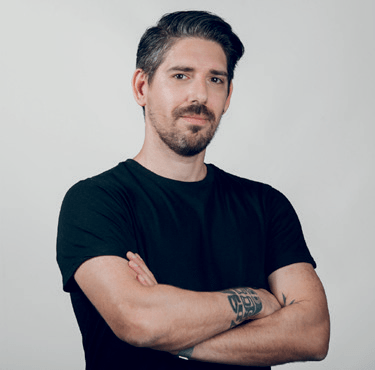 Philipp Deutscher
Managing Director, TeamViewer Greece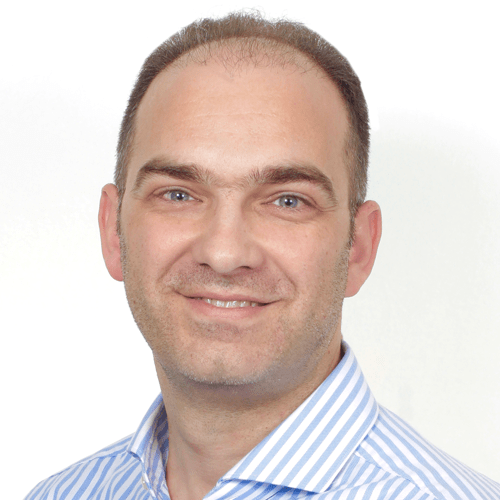 George Sarmonikas
Global Head of Product Management, AI Solutions, Ericsson Digital Services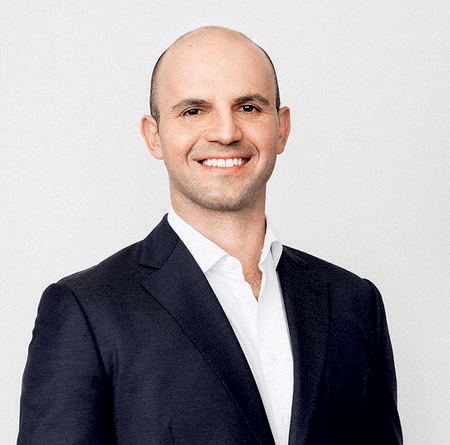 Stelios Elia
Managing Director, BC Partners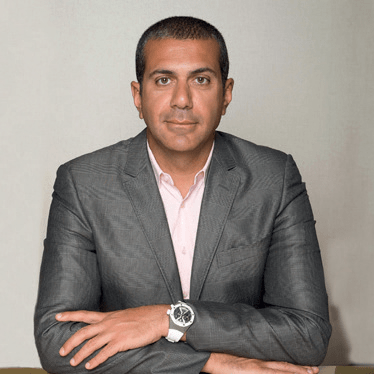 Bassim Haidar
Founder & Group CEO at Channelit Group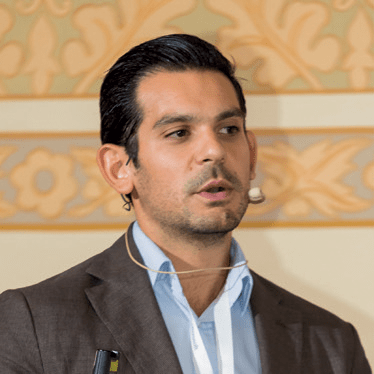 Vassilis Tziokas
Global Industry GTM Lead, Data & AI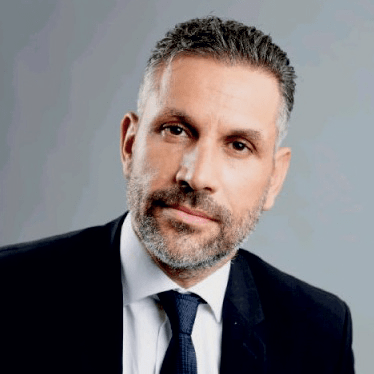 Panayiotis Ioannou
Regional Director, Public Sector, Multi-Country CEE at Microsoft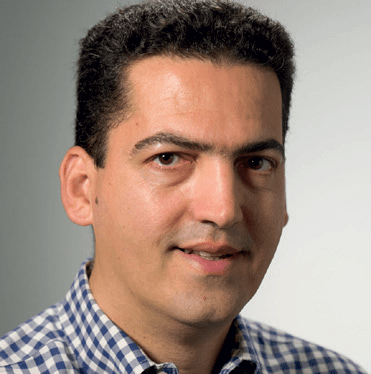 Christos Tryfonas
Founder & Chief Architect, Aisera
Nikos Kaliagkopoulos
Principal at Prime Ventures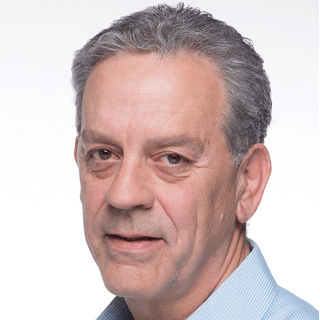 Konstantinos Polychronopoulos
Vice President, 5G and Telco Cloud at Juniper Networks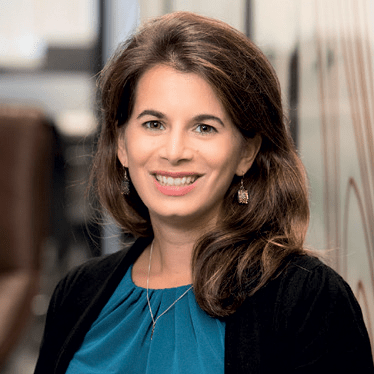 Christina Karapataki
Investor, Breakthrough Energy Ventures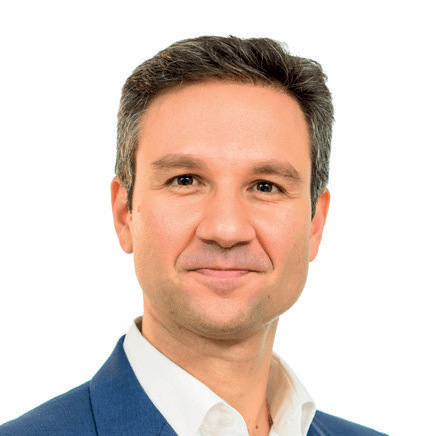 Michail Zekkos
Partner, Head of London, Permira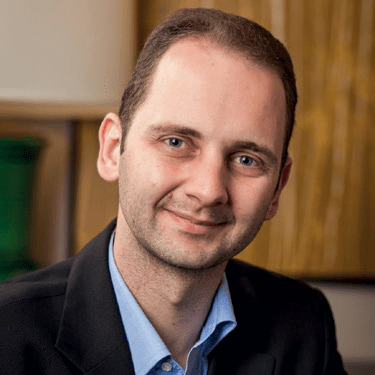 George Kartakis
Cross Segment Lead – GoToMarket (GTM), Partners, Marketplaces & Developers at PayPal
Board Members of Endeavor Greece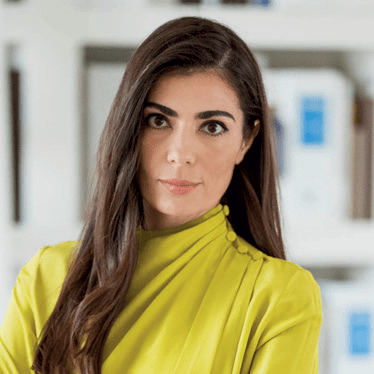 Konstanza Sbokou Constantakopoulou
Chairwoman, Phāea Resorts, Senior Architect of T.E.MEΣ. S.A.- Chairwoman of Endeavor Greece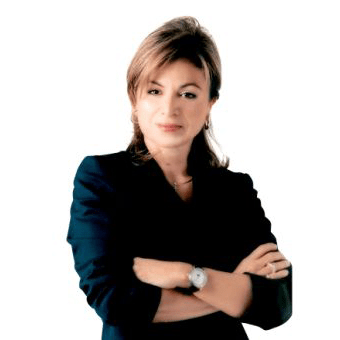 Ioanna Papadopoulou
President & Managing Director of E.J. PAPADOPOULOS S.A.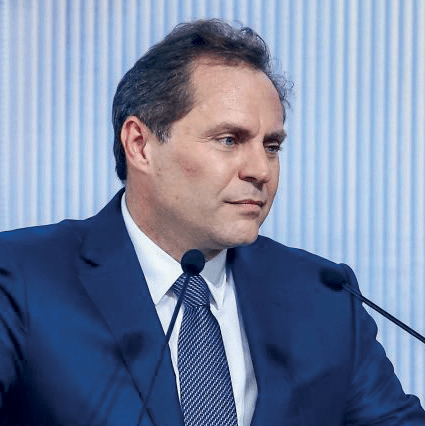 Eftichios Vassilakis
Managing Director of Autohellas S.A. / Hertz & Chairman of Aegean Airlines and Olympic Air
Dimitri Papalexopoulos
Chairman of the The Group Executive Committee of TITAN Cement International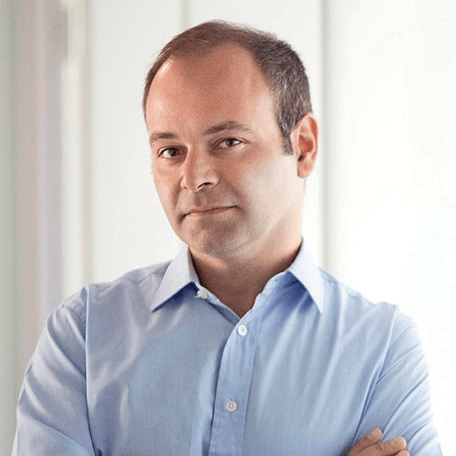 Marco Veremis
Co-founder and Executive Chairman of Upstream, Partner at BigPi Venture Capital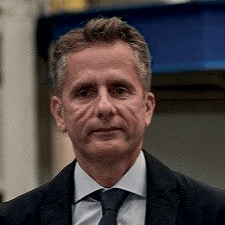 Yiannis Stasinopoulos
CEO VIOHALKO S.A.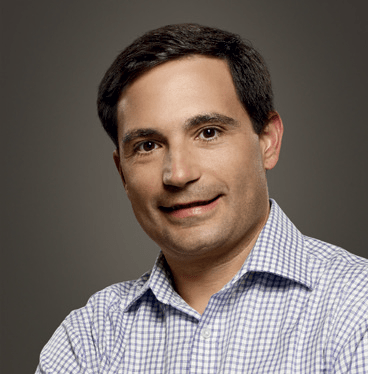 Andreas Stavropoulos
Partner, Threshold Ventures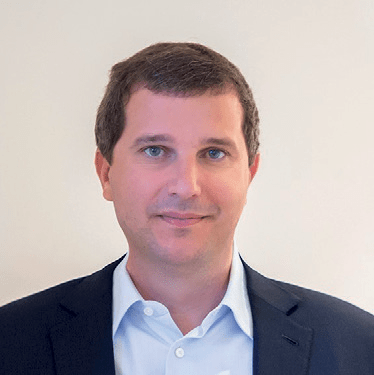 Ioannis Martinos
CEO, The Signal Group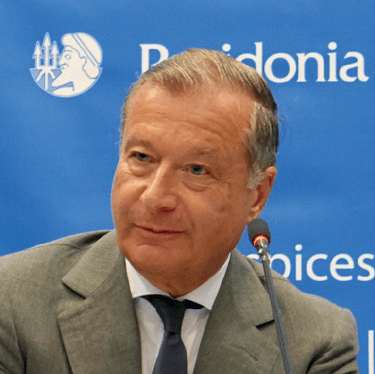 Michael D. Chandris
Advisor of CHANDRIS GROUP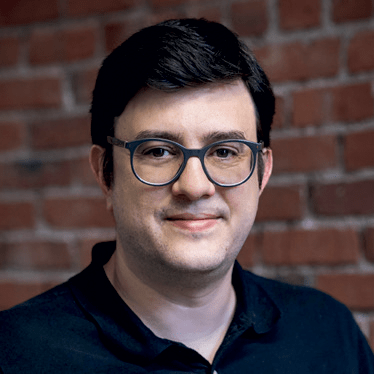 Nikos Moraitakakis
CEO, Workable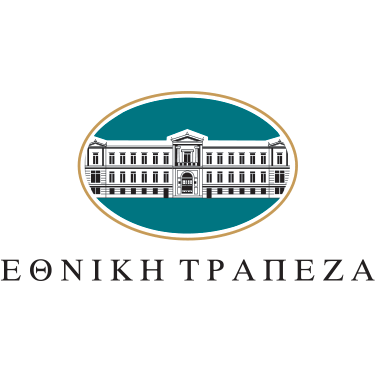 National Bank of Greece
Representative: Pavlos Mylonas, CEO
Board Members of Endeavor Global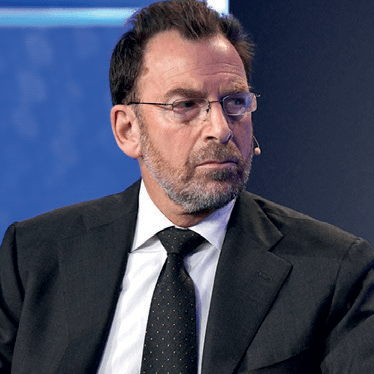 Edgar Bronfman, JR. (Chairman)
General Partner, Accretive LLC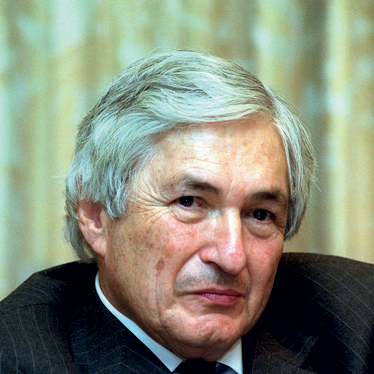 James Wolfensohn (Emeritus)
Chairman, Wolfensohn & Company LLC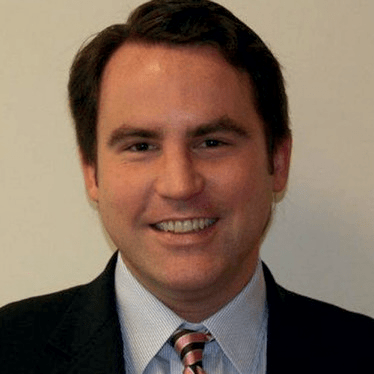 Peter Kellner (Emeritus)
Founder & Managing Partner, Richmond Global; Co-founder, Endeavor Global
Nick Bein
Partner, Venrock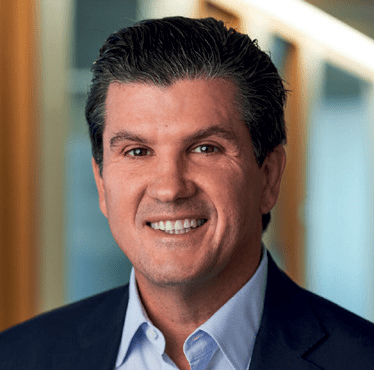 William E. Ford
CEO, General Atlantic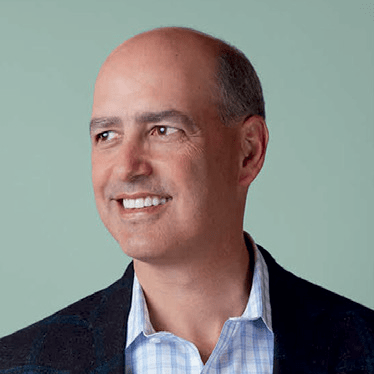 Jason Green
Founder & General Partner, Emergence Capital Partners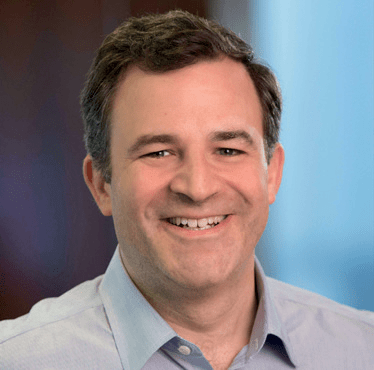 Matt Harris
Bain Capital Ventures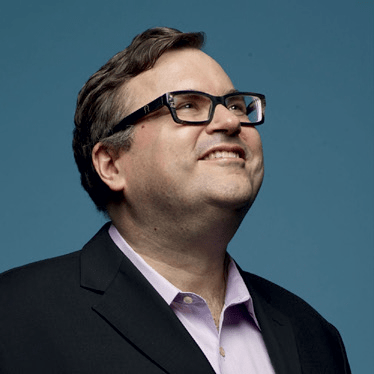 Reid Hoffman
Co-founder, Linkedin; Partner, Greylock Partners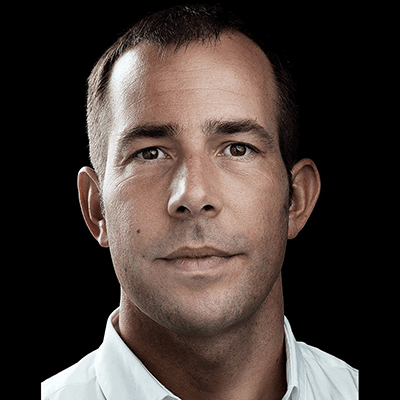 Javier Olivan
Vice President of Central Products, Facebook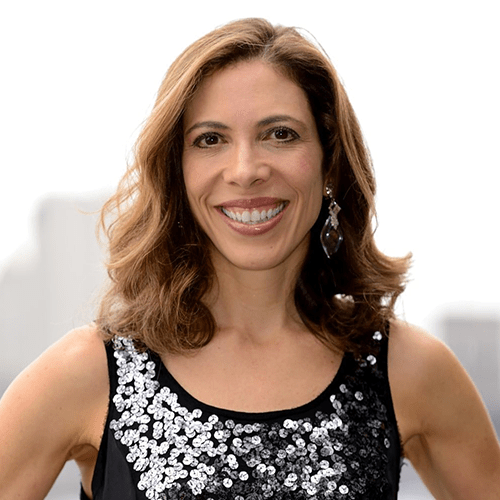 Linda Rottenberg
Co-founder & CEO, Endeavor Global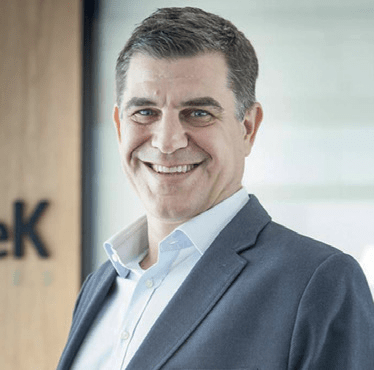 Nicolas Szekasy
Co-founder & Managing Partner, Kaszek Ventures
Donors/Supporters
Constantinos Constantinidis, Managing Director, Pelopac
Minas Mertzanidis, Chairperson, Almi Foods
Despoina Xynou, President & Managing Director, OK!Markets
Nikos Imeridis, CEO, Milkplan
Kyriakos Kostarelos, CEO, Kostarelos
Lambros Kaliakatsos, Founder & CEO, Plex.Earth
Anna Natsvlishvili
Programs Manager, Entrepreneur Selection & Growth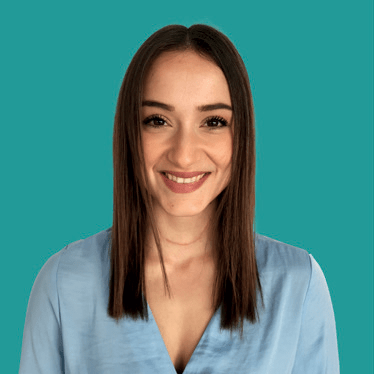 Aphrodite Theodorakopoulou
Entrepreneur Selection & Growth Associate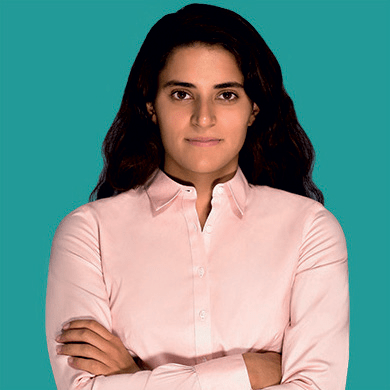 Elena Valkana
Entrepreneur Selection & Growth Associate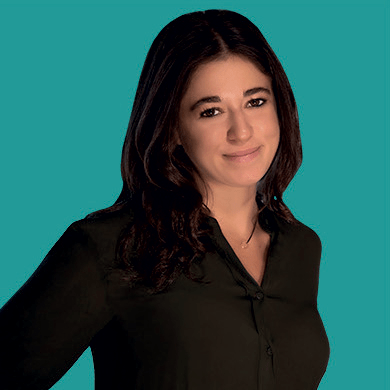 Ilia Tzortzopoulou
Portfolio Growth Manager, Entrepreneur Selection & Growth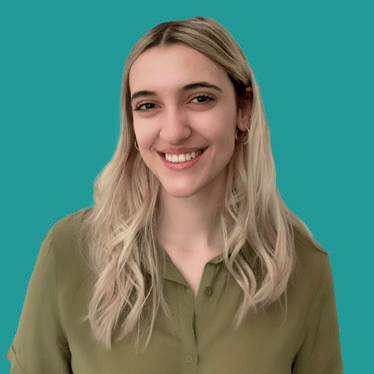 Ioanna Yiannakopoulou
Junior Programs Associate, Entrepreneur Selection & Growth
Katerina Raptopoulou
Content Manager, Marketing & Communications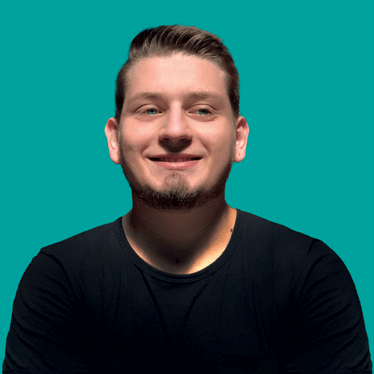 Konstantinos Iliopoulos
Digital Marketing Specialist, Marketing & Communications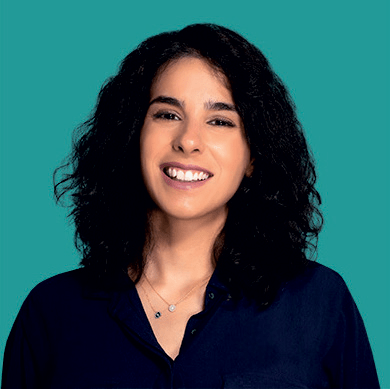 Maria-Cristina Grelloni
Head of Entrepreneur Selection & Growth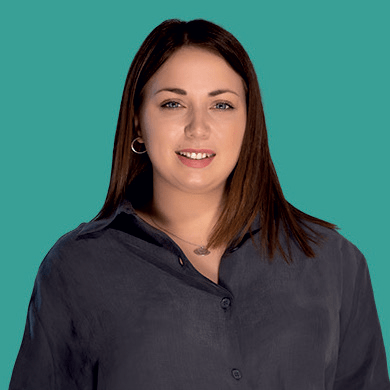 May Galani
Data & Insights Manager, Entrepreneur Selection & Growth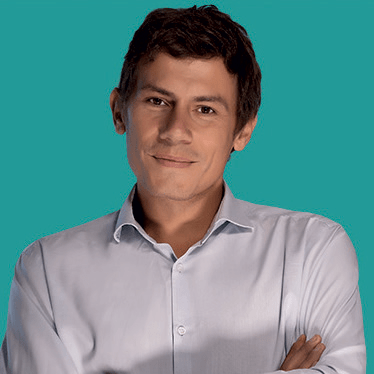 Panagiotis Karampinis
Managing Director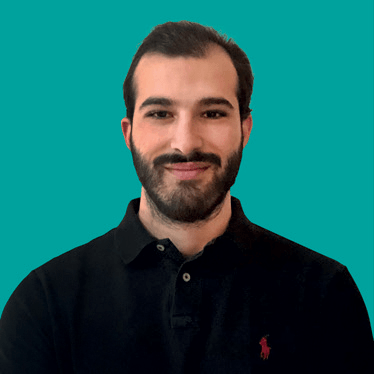 Periklis Vassileiadis
Junior Insights Associate, Entrepreneur Selection & Growth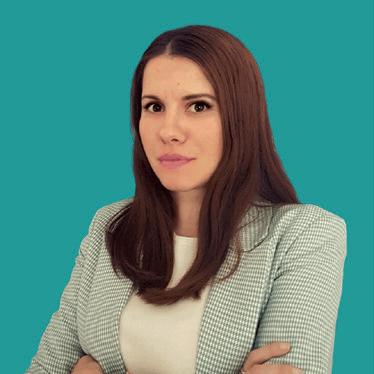 Ria Kassiora
Office Manager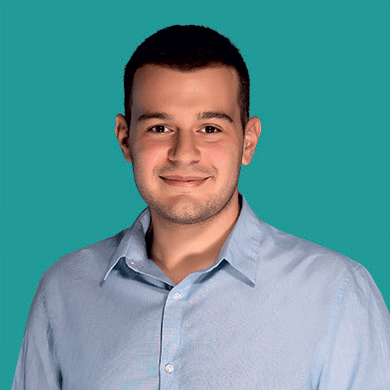 Thanassis Melissidis
Entrepreneur Selection & Growth Associate